Directed by Aaron Brown, The Sword is an award-winning full-length motion picture by the independent home-school film organization Pointy Stick Productions. We describe ourselves as being "comprised of an eclectic group of home-schooled elementary, middle and high school aged students…who, out of their desire to further their education, provide family friendly entertainment and affect change in their culture, banded together for the purpose of making movies." The Sword follows our first motion picture project, The Peril to the Shire, an original fan film based on the writings of JRR Tolkein's Lord of the Rings series. Completed and debuted to a private audience in June 2007, The Peril to the Shire was undertaken as a summertime project designed to teach by hands-on experience the movie-making process in order to instill in our children an understanding of the complexities of modern movie-making and perhaps to spark in them an interest in using film as a medium to affect their own culture with a positive, Christian world-view. Although none of us - parents, students, cast or crew - had any professional or amateur film-making experience, in true home-schooler fashion we bought books, did research and studied the basics before ever turning on the first camera.
That project was a success, in that the students now desired to make further, more positive use of the knowledge and experience gained in their first endeavor. So they, the student members of Pointy Stick Productions, wrote, developed and produced The Sword. An enormous undertaking by its all volunteer cast and crew, spanning three historical time periods and including scores of film sites and sets, the planning and preparation phase of the project took over 6 months before the first scene was filmed in January 2008. Primary filming was completed in March of 2008 but was widely spread between at least 10 different venues – some out of state – and even included a real castle and a remuda of horse co-stars. The Sword's screenplay and music score are original Pointy Stick Productions creations as are many of the props and costumes. Led by Zach Yokum as Director of Photography, the filming of The Sword incorporated many complex camera shots and lighting situations which required building and using camera cranes and track dollies. Post-production continued into the fall of 2008 with the students doing the vast majority of the video editing, sound effects creation and voice-over recordings. Completed in October 2008 with an original score composed and orchestrated by Mike and LeeAura Marcum, The Sword was submitted to the 2009 San Antonio Independent Christian Film Festival and was selected as a semi-finalist for the Best Young Filmmakers Award. And in September of 2009, The Sword was awarded the prestigious Indie Award of Merit from The Indie Fest.
The completion of this huge project is a testament to the tenacity, resourcefulness and abilities of these home-schooled students. But more importantly, it is also a demonstration of God's faithfulness and providence to us.
The Sword tells of an epic journey of faith

- and the passing down of faith -

from ancient days through the modern age.

Forged during the time of Christ, the sword itself begins as a typical weapon of a prison guard but becomes a family symbol of steadfast faith as it is handed down over time and generations.

In its central narrative, The Sword tells the story of Garron (played by Nick Yokum), the young son of a medieval nobleman who is left in charge of the family estate when his father is summoned to war.

After his mother's health worsens and his sister Annora (played by Allison Boyle) is abducted by enemy raiders, Garron must make difficult choices in overwhelming circumstances in keeping his word to defend his home, his family and his faith.
Doug Dunklin ~ Executive Producer
Aaron Brown ~ Director
Zach Yokum ~ Chief Cinematographer
Buy your very own copy now!
"The Sword" DVD and Original Soundtrack CD are available for sale now at the following distributors: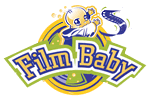 In 730 AD Southern Gaul was invaded. Trapped inside of their castle, one family struggles to survive. When someone becomes deathly ill, a choice must be made, risks must be taken, and for this family, hesitation could mean destruction.
They must learn to defend home, family, and faith.





The Sword is now being distributed by Bridgestone Media Group.
For more information, click the logo below.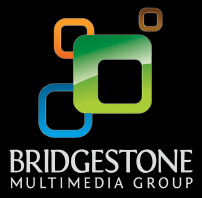 Additionally, the Dove Foundation has reviewed The Sword on their site.